À 12 ans il est ovationné pour son interprétation de "WE ARE THE WORLD" il est EXTRAORDINAIRE WOW!
Ce jeune homme n'a que 12 ans et il se nomme Jotta. Il a participé à une émission télévisée brésilienne qui est à la recherche de nouveaux jeunes talents de la chanson. Il s'est donc présenté sur les planches de l'émission.
Il a fait une version de la star Michael Jackson: "We Are The World" avec une justesse vraiment incroyable. C'est quand même fantastique, qu'à ce jeune âge, que l'on puisse avoir autant de coffre et de force dans la voix. Il m'a complètement scié les jambes.
Je vous laisse donc admirer ce jeune talent, qui un jour, et j'en suis certain, sera une star de la chanson. Allez, bon visionnement et surtout bonne écoute mes amis…… 🙂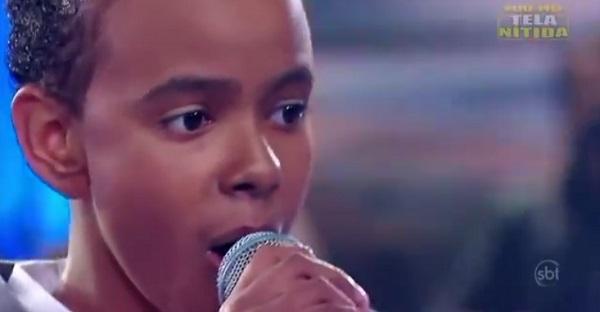 MERCI DE PARTAGER LA VIDÉO, CE PETIT GESTE EST IMPORTANT POUR NOUS.. 🙂