Le groupe Heavy Metal Disturbed fait une magnifique interprétation de la chanson The Sound Of Silence. Elle a été vue plus de 3 millions de fois!
La chanson The sound of silence originairement écrite par  Simon et Garfunkel  a été interprétée par plusieurs. On a pu voir le groupe Pentatonix  qui en a fait une version. Mais ici c'est Disturbed qui fait. sa propre version et qui a été vue des milliers de fois sur YouTube.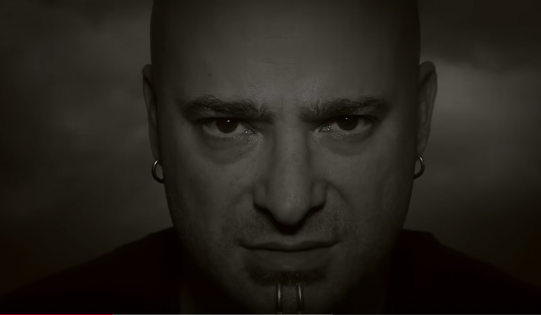 Disturbed est un groupe de heavy metal américain, originaire de Chicago, dans l'Illinois. Il est formé en 1994 par Dan Donegan, Steve « Fuzz » Kmak, Mike Wengren et David Draiman. À l'origine, Disturbed se consacre à un style orienté metal alternatif et nu metal, dans la veine de Korn, Faith No More1, et Deftones2, avant de se consacrer uniquement au metal alternatif.
Mais cette fois-ci le groupe a laissé de côté le heavy metal pour interpréter The Sound of Silence, et leur version est complètement hallucinante pas pour rien que 3 millions ont pu apprécier leur version sur YouTube
À noter que The Sound of Silence, le plus grand succès de Simon & Garfunkel, est un classique des années 60.
Place maintenant à la musique. N'hésitez pas à partager si vous avez aimé… 🙂
Crédit photo:Youtube