Cette juge va-t-elle se retourner devant cette magnifique voix?
The Voice UK 2015 sont au moment de leur édition à l'aveugle, l'étape la plus importante pour ces artistes en devenir. En cette journée, Jake Shakeshaft monte sur le plateau et commence sa prestation. Sa voix est extraordinaire sa justesse est incroyable. Le panel des juges hésite à se retourner, ils se regardent et semble apprécier le moment.
Dans une autre pièce, on peut constater que les proches de Jake semblent eux aussi impatients de voir les juges peser sur le gros bouton rouge.
Le chanteur donne tout ce qu'il a, il déploie littéralement ces tripes sur la scène.
Les juges vont-ils se tourner? La vidéo le vous dira……..
Merci de partager……….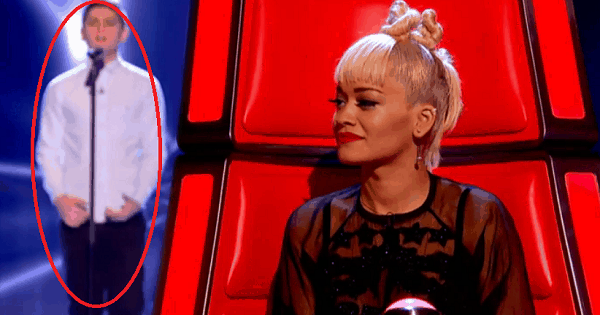 Jake Shakeshaft à la compétition The Voice UK devant des juges difficiles où qui font juste apprécier la performance.