Elle est tout simplement fantastique à la guitare. Dans cette interprétation elle nous offre sa version de "Another Brick In The Wall". J'ADORE!
Elle se nomme Gabriella Quevedo et depuis quelque temps elle fait le buzz avec sa page You Tube. On l'a connu avec une interprétation de Hotel California tout à fait incroyable.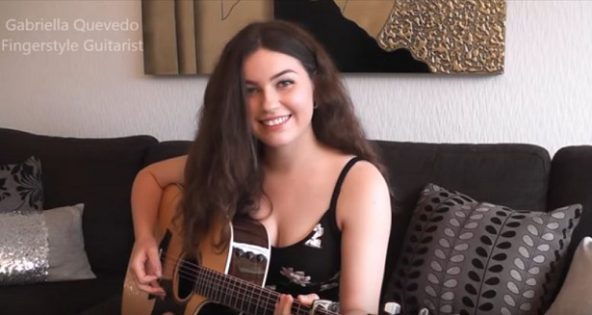 Aujourd'hui elle nous revient avec un nouveau hit "Another Brick In The Wall" du groupe "Pink Floyd". Depuis son premier hit Gabriella a fait beaucoup de progrès. Après Hotel California elle a revisité le tube de Abba Dancing Queen.
Son doigté est complètement hallucinant. Elle possède une justesse de la note. De plus elle est mignonne comme tout. De plus vous pouvez visiter sa Page YouTube.
Alors, mes amis je vous laisse admirer cette jeune demoiselle vous en mettre plein la vue et plein les oreilles……….. 🙂










Crédit video: YouTube
Crédit Photo: Capture d'écran YouTube