Si vous n'avez pas des frissons en écoutant cette demoiselle c'est que vous n'êtes pas normal!
Du haut de ses 13 ans, Courtney Hadwin a fait sensation lors de son audition dans l'émission "America's Got Talent". Extrêmement timide, la jeune candidate a surmonté sa nervosité pour délivrer une performance époustouflante sur "Hard to Handle" d'Otis Redding.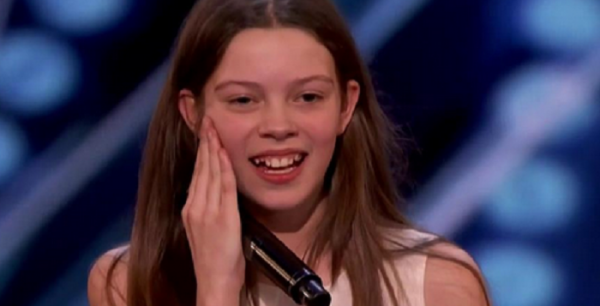 En interprétant le tube Hard to Handle d'Otis Redding, difficile en effet de ne pas écarquiller les yeux et les oreilles devant l'aisance (tant vocale que sur scène) déployée par l'adolescente. Une performance qui lui vaudra le « golden buzzer » d'Howie Mandel, lui permettant d'accéder directement aux shows finaux filmés en direct.
Pour rappel, ce n'est pas la première fois que Courtney Hadwin fait des étincelles devant les caméras : en 2017, elle accédait à la finale de The Voice Kids version britannique.
Regardez et écoutez sa magnifique performance, à couper le souffle. Vous aurez, tout comme moi, des frissons partout sur le corps……
Crédit vidéo: YouTube